ABOUT US
Technology is in our DNA.
Whether you are an IT professional seeking SAP manufacturing services, or an independent manufacturer rep who wants an ecommerce website to sell your products, i4 has you covered. IT professionals can rely on our vast SAP expertise to create the most efficient stage, build, and ship manufacturing processes, through technology tailored to their work environments. Independent manufacturer reps know we have the expertise to transform their existing websites into powerful ecommerce marketplaces for their entire line cards. Together, we're the perfect match!
Our team has been working with SAP since it became a commercial product in the U.S. and has global experience with SAP transactions, reports, user exits, and OSS Notes. We have tried many variations of installations, and personally been involved in what is successful and what is not. We bring best practices to our customers, so they get the most effective, lowest cost work possible. Our services are developed and/or delivered by senior-level experts, with a commitment to client partnership and success. We do it right the first time.
i4 will work with you to design and implement the ecommerce site your customers want. We will host it on our platform, so you can harness the power of the cloud, and leverage the globally distributed network of data centers, to ensure your website is always available, speedy, safe, and secure. Use our team, so yours can stay focused on running your business.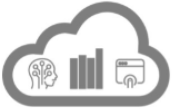 i4 offers a unique approach of assisting you with your roadmap to S/4HANA, be it greenfield or brownfield. We work with you to define your organization's strategic objectives from S/4HANA and help you understand what you need to achieve, as well as the associated deadlines and milestones.
LEARN MORE

If your current website is a sales and marketing dead-end for your customers, i4 can work with you to drive customer engagement and sales. This will not only extend your counter sales capabilities, but allow you to offer all non-configured, pre-configured, and lightly configured products on your website, while your sales teams focus on more complex, consultative sales.
LEARN MORE


Did you know our very own Kelly Wendlandt has a podcast? His podcast is focused on meeting interesting guests on different journeys, who have lead, followed, and are working on always getting better, learning and working to inspire themselves and those around them. Business Leaders. Musicians. Parents. Advocates. And the occasional free spirit.
Kelly is always looking for new guests to feature, if you're interested in being a guest on an upcoming episode, reach out to us at info@i4marketplace.com
Listen Now