SUPPLY CHAIN FORECAST AND PLANNING
Supply chain optimization that runs in SAP
Let i4 Marketplace manage your supply chain demand planning and forecasting
Supply chain forecast and planning in the post-pandemic world poses a lot of challenges for enterprises and manufacturers. The result of the 2020 global and supplier shutdowns and most data from the past 24 months is skewed and unreliable as a standard for future forecasting. The unprecedented demand is continuing and the challenge for you, as a Supply Chain Leader, is how do you moderate that demand and how do you link planning to execution? You are struggling as you do not have a true historical benchmark for looking ahead. I4 Marketplace is the industry expert in Supply Chain forecast and planning and can help equip you with the right tools to link your data from the past supply with insights and understandings about demand, to help you make the best decisions for your business.
Top Challenges for Supply Chain forecast and planning:
Reliance on manual processes and data using spreadsheets for budgeting, forecasting and planning
Disparate data systems
Need to collaborate with suppliers and network partners
Need to address real-time and what-if scenario planning efficiently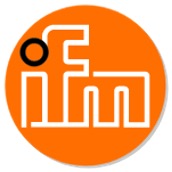 Improve planning and forecasting with industry-leading tools:
Conducting planning activities outside of your ERP results in a pervasive challenge of linking the supply chain with execution. The challenge is that oftentimes, the forecast and demand planning activities are occurring outside the ERP or within excel spreadsheets. This can be inefficient when your master data and transactional data exist within your ERP system. You also have supply chain practitioners conducting business inside the ERP. It only makes sense that planning activities should also exist inside the ERP.
I4 Marketplace has partnered with IFM to bring you the best solution for your supply chain needs. IFM business solutions is a leading software provider of supply chain planning optimization for small, medium, large, and Fortune 500 companies that run SAP ECC & S/4HANA. They are a german company and SAP-certified, SAP approved. Their solutions run within SAP ECC & S/4HANA. We believe that using trustworthy 3rd party tools, like GIB, allows our customers to optimize their supply chain while lowering their total cost of ownership for SAP.
By adding these solutions to your existing SAP ERP, you can improve your overall forecast and planning processes. Customers have achieved significant and lasting improvements in service level and have been able to reduce unnecessary inventories. Because GIB uses an "optimization in" approach which means, that instead of moving data and people out of ERP, GIB puts advanced supply chain tools inside of your SAP ERP. We have found that almost every other supply chain vendor takes you out of your core system. GIB provides planning, simulation, and decision-making tools where your people and data reside. For that reason, I4 Marketplace recommends this practical, cost-effective, and easy-to-implement solution to address your supply chain needs.
Who can benefit from i4 Marketplace & GIB solution?

Enterprises seeking a solution for forecast and demand planning that exists within the existing SAP ERP
Enterprises with disparate data
Enterprises using manual processes or excel to conduct planning and forecasting
Enterprises looking to avoid purchasing new hardware
Enterprises seeking to migrate individual departments from manual budgeting and forecasting processes to an automated, AI‐enabled GIB process.
Benefits of Market-leading 3rd Party Forecast and Planning Analytics Tools:
Reduce hours spent on Forecast and Planning Analytics
Gain efficiencies and time savings in their daily work by up to 40%
Integrate data with workflow approvals and review
No expensive integration work
Rapid deployment in days and weeks, not months and years
Rapid ROI
Read more about i4's GIB Services
How i4 Marketplace Can Help:
i4's quick and unique implementation methodology saves more than 30% in implementation time and costs for our clients
A single focus on SAP and supply chain
Extensive experience in both SAP and GIB
24/7 support cycle during implementation and post-implementation support
SAP and GIB partner
i4Marketplace has advised clients in various capacities to improve Supply Chain Forecast and Planning across different business domains. Our experts have expertise in providing the Supply chain demand planning and forecasting process areas from concept through deployment, along with redesigned or enhanced solutions using either SAP or non-SAP solutions. Our experts average 20 years of experience in supply chain process planning, implementation, optimization, and execution.
to learn how i4 can help source talent to fill your critical IT positions.